What Type of Support Do People Living With IBS Need?
Everyone needs support. In the 5th IBS In America survey, we asked community members about their experiences living with IBS, the type of support people with IBS need, and what they are not getting from friends or family.
Six in 10 of you who took the survey report needing some sort of support, with emotional support at the forefront:
50 percent desire emotional support
22 percent seek help with household duties like cooking and cleaning
16 percent want help with shopping for things like groceries and medical supplies
9 percent need transportation support, including help getting to and from appointments
7 percent want help while attending appointments – for example, someone to take notes
6 percent seek assistance with medical care, including managing medications
3 percent need help with personal care tasks like bathing and getting dressed
42 percent said they need help with none of these
We hear you. Here are some other areas of support people who took the survey brought to our attention:
Childcare
Finding a bathroom (ASAP)
Doctors and other healthcare providers who take them seriously
Help managing symptoms
Insurance and financial support
Help managing finances
Finding the right treatment
Yardwork
IBS emotional support
Although support is so clearly needed, many of our IBS community members reported in the survey that emotional support needs are still not being met. We asked our advocates, "What areas do you feel you need support with?"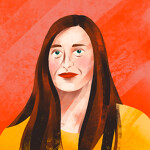 "I also have mobility issues that further complicate daily life. Due to this, I require assistance with a lot of things. The greatest bit of support for me has been my family's accommodation of my diet, especially when traveling. They are very considerate of my needs as far as what I can or cannot eat when choosing places to eat. This is very helpful and means a lot to me." – Amy P.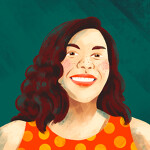 "I need the most help with cooking for me and my daughter. Also, meal ideas. I know my gut does the best on a vegan diet. My daughter prefers her meats. Finding a middle ground is hard. Also, I am not a good cook. I need to find simple easy meals that I can't mess up." – Shannon G.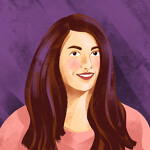 "I mostly need emotional support. I need people to not make a big deal when I get a flare because that somehow makes it worse. Whenever I go out or travel, I need to be accompanied by someone who can take me home if I start to feel bad. And ever since having a baby, I need my partner to be there and take care of our son when I'm having a flare." – Karina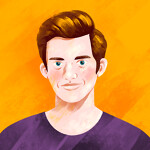 "I need support in travel. Bathroom anxiety is huge for me and taking breaks or setting limits during travel would lend to comfort. I'd like to feel comfortable and safe with others when going on outings." – Sawyer
Share your experiences
How about you? If you are comfortable, please share the type of support you need from friends or family in the comments below. You can also visit and post in our forums.
The 5th IBS In America survey was conducted online from June 8 through August 3, 2020. All of the 1,930 people who completed the survey have been screened for IBS symptoms.
This article represents the opinions, thoughts, and experiences of the author; none of this content has been paid for by any advertiser. The IrritableBowelSyndrome.net team does not recommend or endorse any products or treatments discussed herein. Learn more about how we maintain editorial integrity
here
.

Community Poll
Which of the following symptoms of IBS do you experience most frequently?