Dude…Can I Just Have a Smoothie?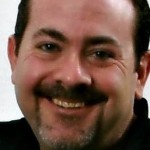 By tmholland

·

April 10, 2018
Ok, ok, I know that in previous articles my problems with coffee and alcohol have been discussed in some detail. I'm happy to say I'm back on the wagon with the booze and that my IBS is incredibly grateful. I have discovered this strange idea of the SMALL coffee…you know the one's you can get for like 50 cents? Well, this is what I do now…USUALLY…once a day. I'm only human after all. Beats the hell out of the Starbucks Trenta Iced Coffee (with two shots of espresso) that I was torturing myself with for a while. Don't even ask what they cost. So…smoothies. Smoothies are talked about a lot with relation to IBS and what a great addition they can be to good FODMAP diet. Smoothies are easy at home, but what if that's what you want to drink in public as like, I don't know, YOUR DRINK. Scotch and Beer was my drink 13 years ago, then Diet Coke, then Mountain Dew, then the coffee obsession…what about SMOOTHIES. I'm not sure I'm ready to be the SMOOTHIE GUY.
Embarrassed to be the "smoothie guy"
I won't go into the dangers of making an 'improper' smoothie for those of us with IBS. I tend to try to keep it as simple as possible when it comes to the diet thing. Simple is best for ME. My hat goes off to all of you that spend the time and effort to understand The Way for IBS diet. You folks are true Samurai and I respect you greatly. I, however, generally have other very unproductive things on my mind. So…simple. Bananas and Strawberry. Sometimes I add a little peanut butter. I very much enjoy kale, kale beets and kiwi. My ex-girlfriend turned me on to some vegan shakes that I enjoyed very much, so I developed a taste for the 'GREEN' smoothie. Although, I'd say be careful there…some of the vegan smoothies will absolutely tear you up with IBS symptoms. Anyway, it's somewhat easy to take meals to parties and get-togethers, but taking the smoothie stuff and then requesting a blender of some sort is a little weird…at least for me. I know, I know…make it at home and take it with you. Sometimes I do, sometimes I forget and other times I prefer the fresh smoothie to the one that might be sitting in some container for a while (and there are some concoctions that can't sit that long).
I'm beating around the bush…I'm embarrassed by the smoothie thing. You get questions…`Dude, you were drinking beer a month ago, now smoothies?' 'I thought you liked  coffee and now you want herbal teas and SMOOTHIES….lol lol lol'…not funny. I suppose we all have a certain image of ourselves that is hard to let go of. I never wanted to be the Smoothie Guy, I never wanted to pack my food to go to a party, I never wanted any of this IBS stuff. But you know what? I do have this IBS 'stuff' and as I've said before, it really is about acceptance, and perhaps I don't say it enough…patience. After you are diagnosed with IBS, the changes you are expected to make (depending on your current lifestyle) can be completely overwhelming. They were for me. So enough with my analysis. May I have a smoothie, please?