IBS-Friendly Fish Tacos
Who loves Taco Tuesdays!? I know I do! I remember growing up eating tacos and my mom always had her special way of making it with her delicious seasonings and cheesy toppings. However, if I even had a bite of one of her delicious tacos now, my IBS would send me to the toilet more times than I would care to count. With that being said, I created my own IBS friendly taco recipe and if you like seafood, you'll definitely like this dish! It's quick and easy to make, and if you prepare enough fish, you can stretch it a few days with various sides.
Recipe:
(4-5 servings)
1 lb. (or .5 kg) of Cod fish
Fresh cilantro chopped (¼ cup for marinade)
1 Whole lime
Gluten free tortillas (I used corn tortillas)
1 ½ tbsp. of Chili powder
½ tsp. of Salt
½ tsp. of Pepper
½ tsp. of Paprika
½ tsp. of Lemon pepper (only if tolerable)
1/3 cup of water
Red cabbage (shredded)
Shredded cheddar cheese (if tolerable)
Directions:
Marinate fish in a bowl (15-20 min.)
In a bowl, add fish
¼ cup of cilantro
Juice of 1 lime
Chili powder
Paprika, salt, pepper, and lemon pepper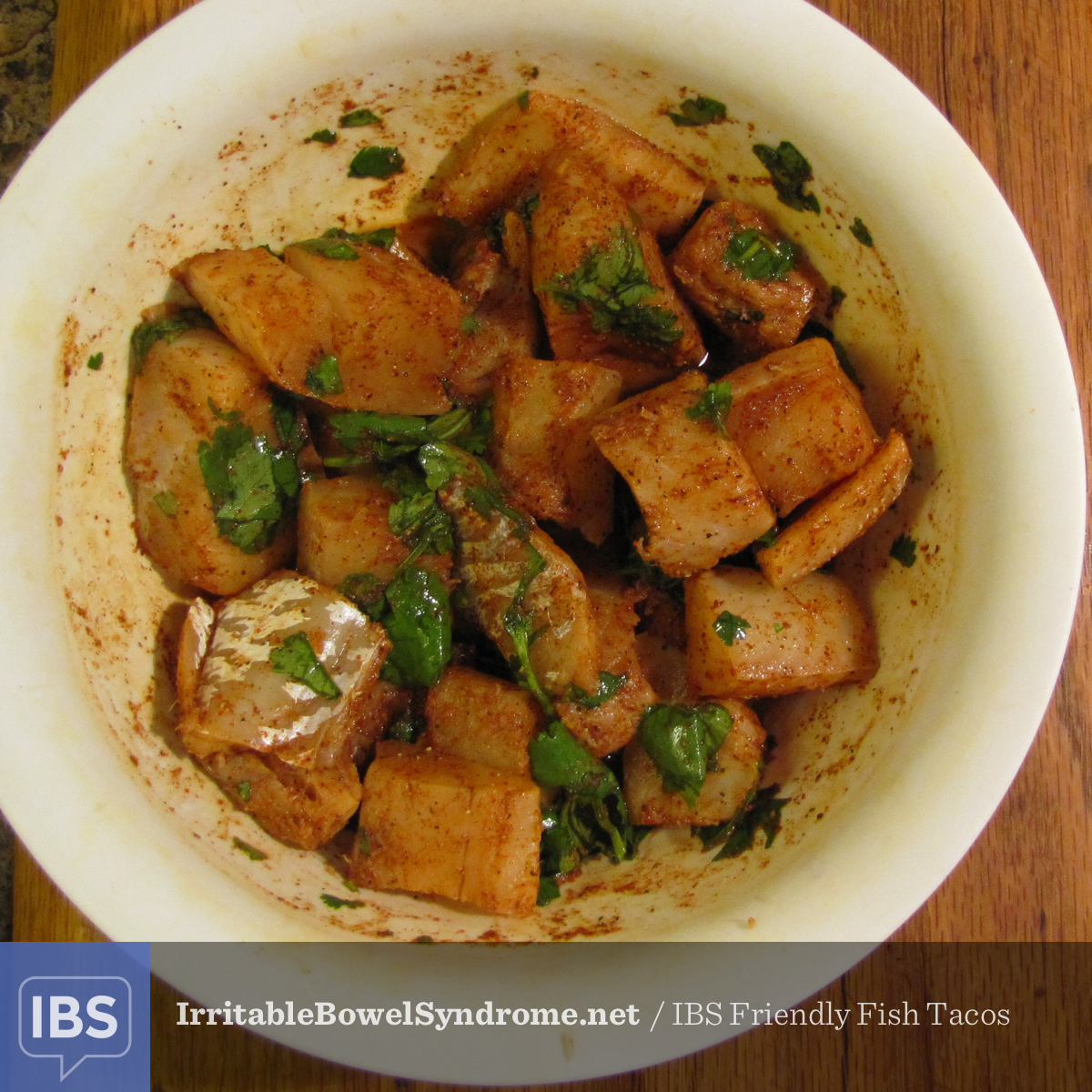 Then cook the marinated fish in a skillet, and make sure it's on high heat. Once the fish is cooked, stir in the water to soak up the seasoning at the bottom of the pan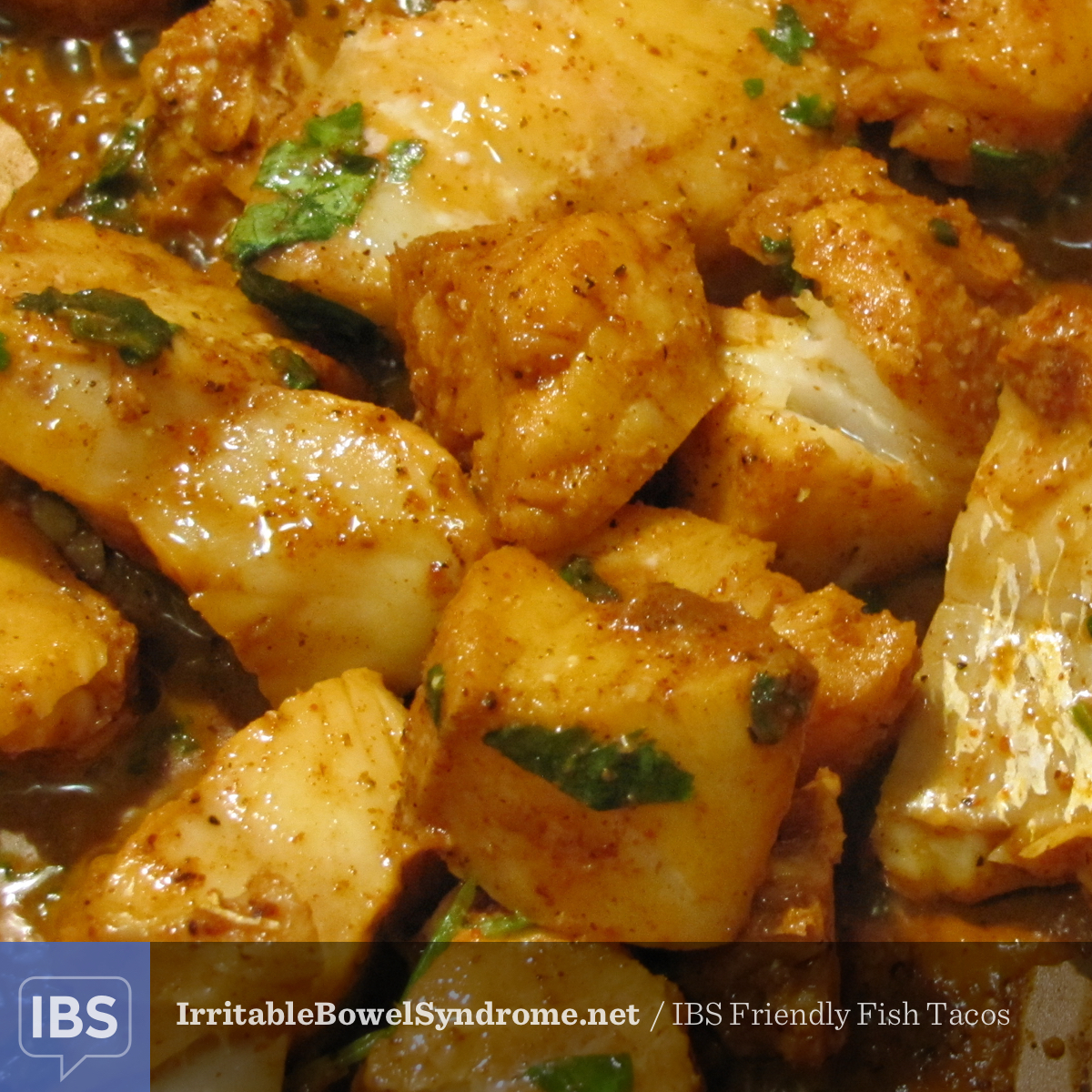 Grill the tortillas on an open flame or pan.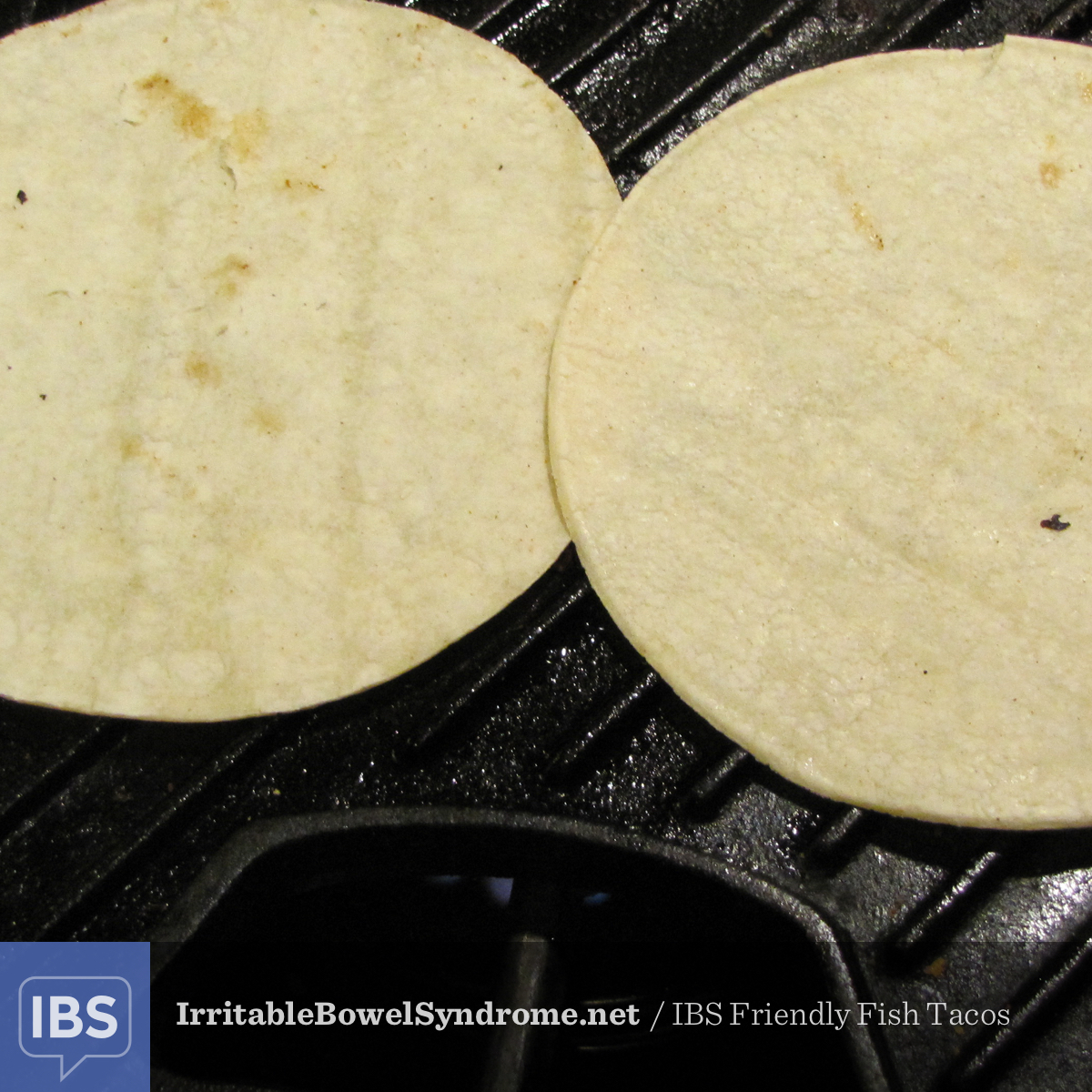 Taco layer:
Corn tortilla
Fish
Shredded cabbage
Cheese
(optional) jalapenos
Cilantro
Lime juice
Enjoy!
If you try out this recipe, please comment below and let us know what you think!
Nutrition facts
Per Serving
Disclaimer: We recognize that some ingredients listed in this recipe may be a trigger food for some people. Please feel free to omit or substitute any ingredients that don't work for you.

Community Poll
Have you ever had a public IBS accident?