The Joy of Missing Out: Upsides of Staying Home in 2020
Last updated: February 2023
Research is emerging now on how the unpredictable year of 2020 impacted people living with chronic health conditions. For many people with IBS, "unpredictable" is the standard. One study presented at Digestive Diseases Week 2021 found some positive changes among the chaos.
The study took place in Argentina, where researchers were already studying 129 IBS patients. They looked at the impact of pandemic stressors and how social interactions affected IBS severity, anxiety and depression, as well as other conditions people were living with. They found that the number of people who previously reported severe IBS reported symptom improvement during the lockdown.1
This is just one study of many. Everyone with IBS is different. Some people living with IBS have seen improvements, while others have not. Either way, we wanted to find out from our advocates how they were doing in 2020 while most things were shut down.
JOMO: the joy of missing out
We recently completed a small Ask the Advocates survey in which we asked our IrritableBowelSyndrome.net patient leaders, "Has anything positive come out of staying at home for most of 2020?" Here is what they shared: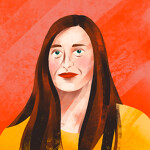 "The biggest upside to staying at home is not having to worry about accidents in public. I have not had to fast as much since I rarely leave home, and that has been glorious. While it has led to an increase in pain, I have been indulging in my cravings quite often. Being able to eat more is nice." – Amy P.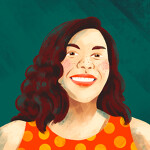 "Yes! I have definitely gotten closer to my daughter. I moved back to Tennessee and am now within a 10-minute drive of my family. Being 6 hours away for 10 years has made this so much more special. I am now a work-from-home mom. I have the privilege of keeping my 3-year-old niece while her parents work and let me tell you, she is the smartest little thing and I couldn't be more blessed. To be honest, if COVID-19 didn't happen, I don't know that I would have made these changes. So all in all, I guess COVID-19 was a blessing in disguise for me." – Shannon G.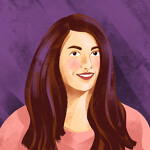 "Staying home in 2020 has had many advantages for me, but it's mostly related to the fact that I had a baby during that time. My partner was able to be home a lot more because of the pandemic. We didn't have visitors right away and I was glad to have more time to recover. I also had time to relearn how to live with IBS after giving birth without needing to go anywhere. However, one of the biggest positive changes overall is that working from home is now largely accepted where I live. This was not the case before the pandemic, and I always knew that I had to either stay self-employed all my life or struggle with an office job that does not work for my IBS. Since most companies now allow their employees to work from home, I believe that even I could survive a corporate job." – Karina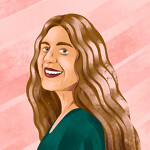 "I've loved working from home in particular. I am thrilled to not be feeling embarrassed from constantly being in the washroom like I would if I was at the office. Also, all the time at home generally quells the anxiety of needing to be near in a bathroom when out in public." – Mara
Share your experiences
How about you? What are some of the positives that have come from staying at home more than usual? Share in the comments below or visit our forums.
Editorial Note: We recognize that not every person with IBS experiences the same symptoms, triggers, or difficulties related to the condition. If your symptoms have worsened or you are struggling with mental illness, please contact your healthcare provider.

Community Poll
Have you ever tried acupuncture to relieve IBS symptoms?