What I Love About August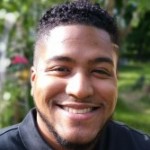 By HessP

·

September 5, 2017
I recently had this epiphany that I have a deep appreciation for the month of August. August is a unique month because not much happens during this time of year, especially because there are no major holidays. The only possible occasions (in my life) are either birthdays or cookouts, either way I can still take it easy and choose not to attend these events for the sake of my health if I need to. In addition to there not being any holidays, August has always been a "chill" kind of month because I hardly ever book vacations during this time which allows me to stay home and relax more, on top of managing my IBS.
August and IBS
Normally at the beginning of summer, everyone is excited for the warm weather so there's always many cookouts and parties to attend. Hence, plenty of high-anxiety environments that probably have all kinds of food and drinks that can easily trigger my IBS. However, I'll choose to attend a few of these events just to be able to enjoy life and let loose a little. Even when I go on vacation I tend to do more than I should just to have a memorable time. It's my way of sacrificing pain and not allowing IBS to control my life for a bit of "normalcy", if you will. Now, August being towards the end of summer is perfect because, for some reason, I notice there is a sort-of calm-period after all the excitement from the beginning summer months. I actually utilize this time to recuperate from the times I put my body through torture, and therefore, it makes it even easier to relax and have less anxiety about attending so many events.
During my recovery period, I know I'll end up going through some very tough and trying moments. However, I plan to use this time wisely and luckily I still get to enjoy some warm weather since the summer is not over just yet. I have a spacious backyard so I can easily go outside and work or just relax, while at the same time, not feeling so confined in a small space. I also have a new-found appreciation for hiking because there's nothing like breathing in fresh air while being amidst Mother Nature. It brings a sense of calm into my life, which takes care of my anxiety for the time being. Also, it's an easy way to get some cardio exercise into my life. I don't exercise as much as I would like because I have been feeling pretty miserable due to my IBS being so sensitive lately. However, I will push myself to do even the smallest amount of exercise no matter what it takes because I know how important it is to practice good health.
I must say, another great thing about August is that it's an indicator that my birthday is coming up the following month! I make it a point to always spoil myself on my birthdays. I think everyone should take advantage of their birthdays and treat themselves to the best their money can buy. Like the hip-hop artist, Drake, said, "You only live once (YOLO)." With that being said, I'll most definitely put myself through some torture by triggering my IBS in many, many ways. However, I just wish there was another month of August right after to recuperate!
What's your favorite time of year and why?