IBS Advocates Share Anxiety About Returning to "Normal"
In our 5th IBS In America survey, we asked the community about experiences living with IBS in addition to depression, anxiety, and/or panic disorders. More than half (51 percent) of those who took the survey reported having anxiety or panic disorders. Forty-three percent reported having depression.
Throughout 2020 and well into 2021, that anxiety increased for many due to the COVID-19 pandemic. Now, as folks prepare to return to societal norms like dining out, visiting family and friends, working in offices, and visiting public places, we wanted to know how people are feeling about returning to life as it once was.
Re-entry anxiety and IBS
We asked our IBS advocates, Do you have what some researchers are calling re-entry anxiety? If so, what are some ways you are working on that?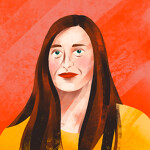 "Many people in my area have stopped wearing masks. The majority refuse to get vaccinated. We lost someone in our extended family to COVID-19. Knowing the risk of spreading it to someone who might not survive, I am not ready to be in crowds. The anxiety is overwhelming." – Amy P.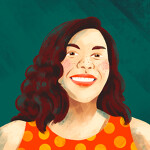 "Yes. I am in such a state of panic over things 'going back to normal.' I am meditating, reading, and anything else I can do to calm myself. Those of us who have been greatly affected by COVID know that this isn't over and may not be for a long time. We will always have those who won't or can't get the vaccine. With there still being so much unknown, I worry the worst is yet to come once people begin to let their guard down." – Shannon G.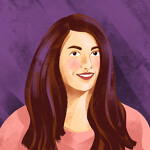 "My comfort zone has become very small during the pandemic, and I am definitely anxious about more things than I used to be. However, I also miss social interaction so much that I cannot wait to see family and friends again. In Europe, life is not yet getting back to normal, but when the time comes, I'll take it slowly and work on increasing my comfort zone again." – Karina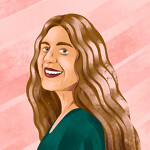 "I think I do have some form of re-entry anxiety just because I've gotten so used to working from home and having a routine that way. However, I am excited for the world to get back to normal. It'll just be weird to not have immediate access to a washroom anymore once I'll actually be going out and doing things." – Mara
Share your experiences
How about you? How are you coping with returning to life as it was before the pandemic? Share in the comments below or visit our forums.
Editorial Note: We recognize that not every person with IBS experiences the same symptoms, triggers, or difficulties related to the condition. If your symptoms have worsened or you are struggling with mental illness, please contact your healthcare provider.

Community Poll
Which of the following symptoms of IBS do you experience most frequently?