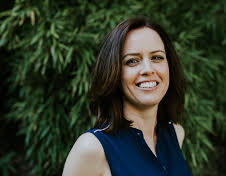 After completing a degree in business, Hannah worked for many years in the corporate and non-profit world before realizing in her 30's that her health and ongoing digestive issues were deteriorating. After working with different practitioners and trying different natural health methods, Hannah's health improved, but after being unable to fully resolve her digestive issues, she was diagnosed with IBS.
Hannah incorporates a holistic approach to health with whole food dietary management, exercise, mindfulness and social activities to manage her IBS and is now able to live a relatively symptom free life.
This experience inspired her to change her career path and is she is now studying a Nutritional and Dietetic Medicine degree to become a qualified nutritionist. Hannah's blog A Gut Reaction provides insights into how she manages her digestive issues with recipes, practical tips and nutritional information. You can also follow her on Instagram and Facebook for daily posts.
Hannah lives in Melbourne, Australia and spends her time studying, freelance writing and recipe developing, cooking, hiking, doing yoga and other activities and believes and that everyone can benefit from good gut health.
Click here to read all of Hannah's articles on IrritableBowelSyndrome.net.