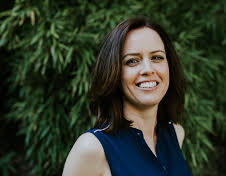 Hannah was previously and advocate on IrritableBowelSyndrome.net.
Hannah is a Nutritionist and recipe developer with a passion for gut health. After dealing with digestive issues for many years, she was diagnosed with IBS in her early 30's.
This lead to her changing her career path and heading back to university to become a qualified nutritionist. After many years of seeing different practitioners and trialing different treatments, including the low FODMAP diet, Hannah was diagnosed with SIBO. Following treatment for SIBO, her IBS symptoms significantly improved.
Hannah now incorporates a holistic approach to health with whole food dietary management, yoga, walking and mindfulness and is now able to live a relatively symptom-free life.
Hannah lives in Melbourne, Australia and loves nothing more than tending to her vegetable garden and creating gut-friendly recipes and meals to help others manage their IBS. You'll find practical tips and recipes on her website A Gut Reaction and you can also follow her on Instagram and Facebook.
Click here to read all of Hannah's articles on IrritableBowelSyndrome.net.