IBS-C Symptoms? Try Mukhwas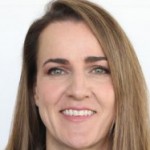 By Becky Oleson

·

May 16, 2018
Having lived with IBS for more than 25 years, I thought I'd tried just about every natural remedy known to mankind trying to manage symptoms. But I recently stumbled upon a crunchy, refreshing, new (to me) digestive remedy that has made my belly happy, so I have to share.
What is Mukhwas?
I discovered it through my mom, who flew out to visit me after a multi-stop trip with no time to eat in between flights.
"You have to be starving by now," I told her, knowing from experience that her sensitive digestive system had to be fed and nurtured often or there would be trouble.
"No, I'm good," she reassured me. "I've been munching on these seeds all day, and I feel fine." She reached into her purse and pulled out what looked to me like a bag of birdseed.
My first reaction? Gross. "Try some," she encouraged me. "It's got fennel in it. It's good for your stomach."
I've used fennel tea in the past for my IBS symptoms, with decent results, but I couldn't imagine just eating it straight. Still, I've learned to trust my mother's wisdom…she hasn't led me astray yet, so I gave it a go.
Honestly, it wasn't my favorite at first. I put a small handful in my mouth and found it to be too birdseed-like; crunchy and dry. But after I chewed and swallowed it, there was a mildly refreshing black-licorice-like aftertaste that was actually pleasant. "I know," she said. "Surprising, huh?"
Turns out, my sister had dined at an Indian restaurant recently and was offered this strange (to me) recipe instead of the usual after-dinner mints. She enjoyed it so much that she asked the hostess for the recipe, then went home and made a batch of it herself. Since then, she has shared it with my mom and her friends, who swear it's magical.
After a bit of googling, I found out that this recipe is called "mukhwas," and it's been used for centuries as a colorful digestive aid/mouth freshener. Who knew? There are lots of variations, but the main ingredients are fennel, sesame seeds, and shredded coconut. You can add flax seed to make it even healthier.
Recipe for Mukhwas
Here's the recipe I used:
Ingredients
1/2 cup fennel seeds
1/2 cup flax seeds
1/2 cup sesame seeds
1 teaspoon salt (to taste)
1 teaspoon sugar (to taste)
2 Tbsp lemon juice
4-5 Tbsp shredded coconut
Directions
In a bowl, mix the fennel seeds, sesame seeds, flax seeds, lemon juice, salt and mix well. Cover the bowl and let it to sit for 30 minutes.
Place a pan on low to medium heat, add the mixed seeds and toast it until the mixture starts to splutter.
Turn off the heat and transfer the mixture to a plate.
Using the same pan, add the shredded coconut and toast until golden brown.
Add the sugar and toasted coconut. Mix well and store in an airtight container.
Enjoy!
The biggest benefit I've noticed after snacking on 2-3 tablespoons of this recipe every day is a reduction in bloating and constipation. This is HUGE for me, because as an IBS-C sufferer, bloating and constipation are the two most troublesome symptoms to try to manage.
I'd love to hear if you decide to try it. Let us know in the comments what you think!