I Had to Change My Circumstances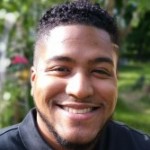 By HessP

·

April 8, 2019
I've had irritable bowel syndrome for almost a decade now, and I must say during that time I have gone through so many trials and tribulations due to my condition. I started dealing with GI issues as a sophomore in college and ended up having to drop out before finishing my junior year because I couldn't keep my attendance up and my grades fell so low. After that, I decided to just work random jobs to make ends meet and as an experiment to see which line of work I felt most comfortable while dealing with my condition. Let's just say most jobs that I had did not work well with my IBS. As you can imagine, having a debilitating condition that hardly anyone understands and feeling lost in terms of finding a career can make someone feel very depressed and alone. Eventually, I learned how to change my circumstances for the sake of my happiness, and my overall health.
Continuing my education
One way that I changed my circumstances was by not allowing my education to stop just because I dropped out of college. Since leaving school, I continued my education simply by reading several books on my own and using the internet as a resource to do research and learn different trades, such as personal training and filmmaking. I don't have a career in either one, but I am still utilizing the skills I have learned to better myself and become self-sufficient. For instance, by being curious about what personal trainers do and wanting to better my own health, I read textbooks that taught me not only how to exercise properly and effectively, but also how to be somewhat of a mentor to those who struggle with their physical health. Through this process, I was able to get into the best shape I had ever been in, and was even able to give tips to others who were looking for effective ways to exercise. Also, by doing research on the internet and believing in my creative ability, I was able to teach myself how to record, edit, and publish videos online, which are skills that I am now able to utilize for work and make a living from. It all started with a few videos on YouTube about what IBS is and how I cope with it, and since then I've branched out to writing articles (like this one) helping patients across the globe to cope with their chronic illness as well.
Working from home
Another way I changed my circumstances so that I could better manage my condition was by finding work that I can do from home. From the skills I have learned by teaching myself filmmaking and content creation, as well as the creative writing skills I gained from the schooling I did finish, I was able to find a way to work from home or remotely. One major thing I noticed working a regular full-time job is that it was extremely difficult trying to manage my symptoms while being under pressure at the workplace. I remember working for one boss in particular who demeaned and belittled me most of the time, which caused immense stress for me and, in turn, my IBS symptoms would go crazy. To be honest, the experience was very traumatic. Therefore, I decided to work really hard to find a way to work from home where I could create my own environment and schedule, and thankfully it worked and paid off. Even working from home has its own challenges, but at least I get to deal with my condition in privacy, comfortability, and less embarrassment.
The ups and downs
Going to school and working outside my home created a lot of stress and anxiety in my life, so much so that my IBS symptoms would go bananas and have me locked up in the bathroom. I felt I had no choice but to change my circumstances so that I better manage my health and find a career I could enjoy. I am still to this day learning new things about my condition and how I can best manage it whether through diet, exercise, or other lifestyle-changes. All in all, it is not at all easy finding a way to live with a debilitating invisible-illness, and I had to go through many ups and downs before I figured out what works best for me.
Have any of you had to change your circumstances due to your condition? If so, what did you have to change and how has it helped you?
This article represents the opinions, thoughts, and experiences of the author; none of this content has been paid for by any advertiser. The IrritableBowelSyndrome.net team does not recommend or endorse any products or treatments discussed herein. Learn more about how we maintain editorial integrity here.