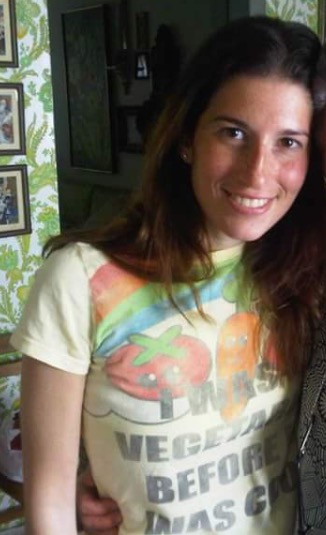 Marisa was previously an advocate on IrritableBowelSyndrome.net.
Marisa was diagnosed with ulcerative colitis, a form of inflammatory bowel disease, when she was 13 years old. After keeping her disease a secret from everyone but her immediate family for 12 years, she finally felt comfortable sharing who she really was with the world.
A week after she wrote out her story and shared it on her personal Facebook profile, Marisa began writing her blog JournalingIBD.org. She has become incredibly immersed in healthcare social media ever since. Once she realized she wasn't alone, Marisa felt empowered to become a patient advocate. Connecting with others made her realize that there are so many people out there suffering from invisible, chronic conditions.
Marisa has taken her advocacy in a lot of different directions but still tries to have one common theme behind the work that she does which is showing people they aren't alone with their struggles. She tries to share sensitive and vulnerable experiences because that was what always helped her realize she wasn't alone. Marisa tries to depict the entire picture of what life is like with an invisible, chronic illness in the hopes that she can help others who are going through hard times.
Since it is not uncommon for inflammatory bowel disease (IBD) patients to also suffer from irritable bowel syndrome (IBS,) Marisa has had an increase desire to learn as much as she can about both conditions. She has also been involved with content editing for IrritableBowelSyndrome.net prior to the website being launched. She looks forward to connecting with other patients and caregivers, offering support, and sharing some of her experiences and thoughts about living with a chronic, invisible illness.
Click here to read all of Marisa's articles on IrritableBowelSyndrome.net.