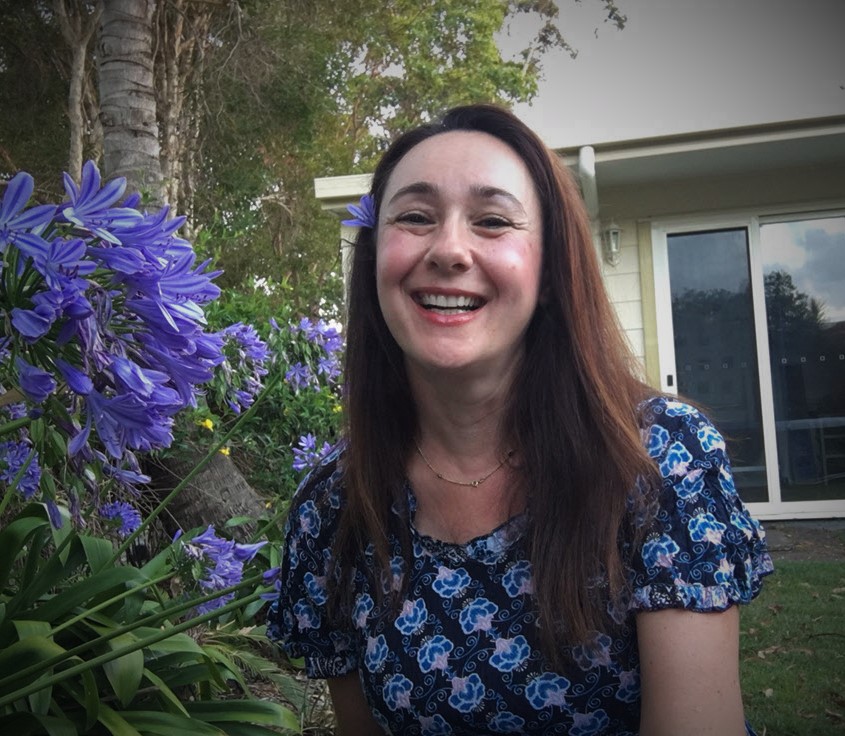 Larah Brook is an IBS sufferer, who lives in Australia with her husband and daughters.
After experiencing IBS for many years, Larah is now enjoying a symptoms free life most of the time, and can again find pleasure in food and eating out with family and friends.
But life wasn't always so good for Larah. Soon after turning 40, she started to feel unwell, and the main symptoms were bloating and diarrhea, which occurred several times per day, especially after eating. She always loved food and enjoyed a healthy diet, but eventually eating became a routine that she started to dread.
After visiting several health practitioners, one of them suggested to eliminate wheat products and dairies.
She switched to a diet very reach in vegetables, some meat and fruit, but she still experienced bloating after each meal and had to run to the toilet several times per day.
In addition to those symptoms, she also started to feel chest pains, very similar to the symptoms described for unstable angina. From one moment to another she would suffer from pain starting from her jaw, travelling to the upper back and at the front of the chest, where she could feel like a squeeze in her chest. She ended up twice at the hospital emergency, where they performed several tests to determine whether she had any heart issues, but thankfully her heart was healthy.
Eventually Larah started to see a different doctor, who took the time to listen to her and tried to identify the cause of her pains, rather than just treating the symptoms.
Finally, many tests and scans later, she received the diagnosis that she suffered from Irritable Bowel Syndrome and that the chest pains were likely related to heartburn.
Larah's doctor referred her immediately to a dietician, who suggested to try a specific elimination diet, called the low FODMAP diet. Within a few days Larah saw a great improvement of her symptoms. Excited by the positive changes that the diet had made, within a few months she decided to share her experience with IBS and the diet in a blog called 'Journey Into The Low FODMAP Diet.'
Later on, Larah also started to record a podcast: 'The Low FODMAP Diet & IBS Podcast' where she talks to experts about IBS and the diet, with the intent of bringing awareness and hope to other sufferers.
Larah regularly practice yoga and meditation, to help reducing stress, which is also a known cause of IBS symptoms.
In addition to her blog and podcast, Larah can be found on Facebook, Twitter and Instagram.
Click here to read all of Larah's articles on IrritableBowelSyndrome.net.