FDA Approves Nasal Spray Medication for Treatment-Resistant Depression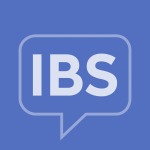 By Editorial Team

·

March 11, 2019
In March 2019, the United States Food and Drug Administration (FDA) announced that it had approved Spravato (esketamine) for treating depression in adults with treatment-resistant depression. For patients to have depression classified as 'treatment-resistant depression,' patients must have tried and failed two other antidepressant medications at the correct dose for a sufficient length of time to treat the current episode of depression. It is important to note that Spravato is meant to be used in combination with an oral antidepressant and not alone.
Studies
The FDA recognizes that treatment-resistant depression is a critical and deadly health issue that needs new and better treatment options. Spravato was given both "fast-track" and "breakthrough" status by the FDA because of its effectiveness in early trials. In three separate studies, patients were given Spravato or a placebo nasal spray and started on a new oral antidepressant treatment for a four-week period of time. Patients on Spravato showed a significant reduction in the severity of their depression versus the patients on the placebo, and they showed it in a shorter amount of time. Some patients noticed changes in as little as two days. Patients who achieved remission of their depression were enrolled on a long-term trial, which evaluated how effective Spravato was at keeping treatment-resistant depression from returning. Patients who continued taking Spravato, as well as oral antidepressant medication, had longer remission of their depression than patients taking the placebo and an oral antidepressant.
Boxed warning
While effective, Spravato is not without risks. Spravato is chemically closely related to the anesthetic medication ketamine and can have many of the same sedative side effects and addictive properties. Spravato carries a boxed warning, which lets patients and prescribers know that the medication puts users at risk of extreme drowsiness (also called sedation), and can cause patients to have problems thinking clearly, paying attention, or making decisions (known as dissociation). This combination of sedation and dissociation can put patients at risk of suicidal thoughts and behaviors after the medication is given. Patients should only take this medication when they are with a healthcare provider, and they should be watched closely for 2 hours after taking the medication to lower the risk of suicidal behavior. Providers will show patients how to take Spravato, and dispense the medication with a drug guide that explains all the medication's uses and risks.
Because of the potential for abuse and misuse of Spravato, it is only available through a restricted distribution system, under a drug safety program called a Risk Evaluation and Mitigation Strategy (REMS). The REMS requires both the physician prescribing Spravato and the patient taking it to sign a form before the medication can be given. This form states that patients must have safe transportation home, and cannot operate cars or other heavy machinery for the rest of the day after taking Spravato.
Side effects
Other side effects of Spravato include:
Dizziness
Vertigo
Decreased feeling or sensitivity (hypoesthesia)
Lethargy
Increased blood pressure
Vomiting
Feeling drunk
Patients with poorly controlled or unstable blood pressure and patients who have been told that they have an aneurysm may be at greater risk for stroke or heart attacks if they take Spravato. Women who are pregnant or may become pregnant should not take Spravato.
While Spravato comes with many benefits and risks, it also opens many doors for new medication options in a condition that is difficult to treat, and life-threatening. This FDA approval paves the way for better treatment-resistant depression options in the future.
FDA approves new nasal spray medication for treatment-resistant depression; available only at a certified doctor's office or clinic. Fda.gov. https://www.fda.gov/NewsEvents/Newsroom/PressAnnouncements/ucm632761.htm. Published 2019. Accessed March 9, 2019