A Valentine For IBS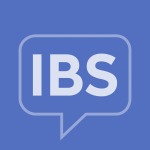 By Editorial Team

·

February 13, 2020
Dear IBS,
Our relationship is getting toxic. I put so much effort into making sure you see the energy I put into each day, whether it's a homemade meal, a routine according to your sensitivities, and learning to compromise when we just can't come to an agreement. Unfortunately, that means nothing to you. You take and you take. Clearly, we need to talk about what we should do.
Sincerely,
Everyone with IBS
Our relationships with IBS
Unlike toxic relationships, you can't break-up with IBS. It will always be there with its moods and insecurities. We asked community members to write a cheeky valentine to IBS (keeping things PG-13ish, of course.) Here is what you said:
Dear IBS-C…
Roses are red
Violets are blue
You make me gassy
I wish I could go poo!
Most people with constipation-predominant IBS describe the feeling of constipation as extremely or very bothersome. People who live with IBS-C typically report symptoms of abdominal pain, bloating, and gas. Here are 4 essential tips for IBS-C.
Pain, pain, go away
Roses are red
Violets are blue
You're a pain in the a**
**** you.
There are different types of pain when it comes to IBS. Some people living with IBS report abdominal cramping, bloating, and back pain. Meanwhile, IBS can simply be a pain in you know what – due to hemorrhoids. Here are one advocate's strategies to manage pain.
Why are trigger foods my favorite?
I'd like to eat
Everything I desire,
But you sneaky IBS,
You set my colon on fire!
Eating what we want can come with consequences. It can become overwhelming to grocery shop, food prep, or avoid trigger foods around friends and family. Some people experience symptoms after eating otherwise "safe" foods because trigger foods can change over time. It can be exhausting. One registered dietitian recommends eating IBS-friendly foods that also improve energy.
Cheers!
Roses are red
Daisies are white,
Two beers
and I'll need a diaper tonight!
Having a beer, whether you're celebrating a promotion at work, a friend's wedding, or a birthday, can be a risky decision with IBS. Some people steer clear of beer altogether – while others choose to find alternatives. Whatever your decision, here's hoping it never requires a diaper.