Does Suffering from IBS Force us to Choose between Style and Comfort?
Sometimes we want to look our best; we want to do our makeup, put on our favorite little black dress, a new pair of shoes, and strut down the catwalk of life. Unfortunately, this is not always possible when you suffer from IBS. Alas, in today's fast-paced, style-obsessed society a question arises: in order to look your best, do you need to feel your best?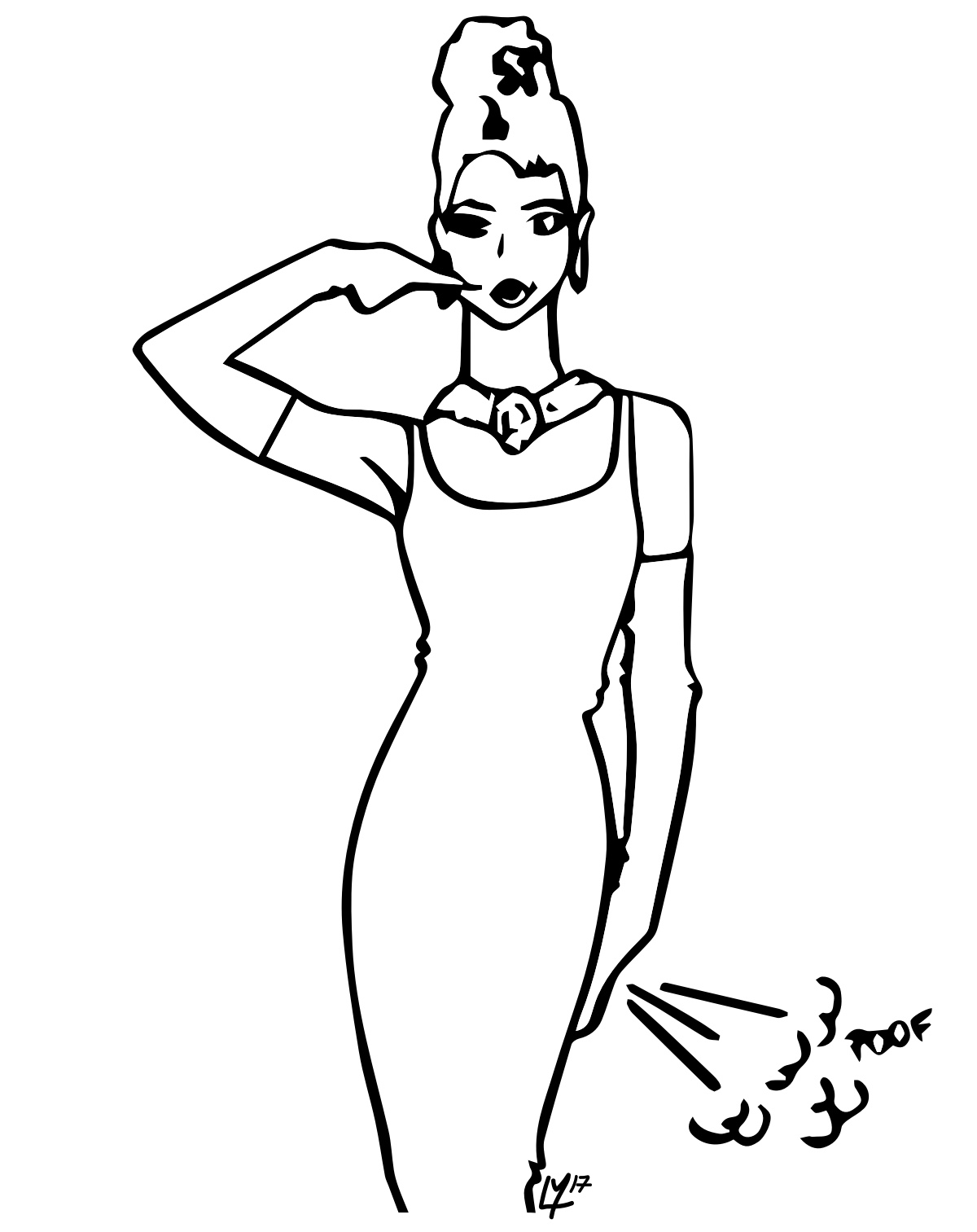 Sometimes even the most stylish of us can pass on more than just trends..
Many men and women struggling with IBS contemplate the answers to this question on a daily basis. It might seem trivial to some, but the ability to wear whatever you want, however you want, is a rare gift. If you, like me, suffer from the many delightful symptoms of IBS this is simply not an option. We plan, analyse, conduct wardrobe changes, buy new clothes, and make messes of our closets searching for that one comfortable shirt. Often, the thought of wearing maternity clothes crosses our minds in an entirely non-ironic way. Don't lie, you've considered it. Gas, bloating, and little accidents have us swooning for elastic waists, wishing for the day that moo-moos are trendy, and fearing the color white like it's the first Monday of September.
Style & IBS can go hand-in-hand
In the end, staying stylish -or even comfortably clothed – can be a rather disheartening and seemingly impossible task; however, we must not lose faith. It can be done. Having IBS does not mean we must forgo style, ignore trends, or give up on clothes altogether. Though joining a nudist colony has its perks, let's not abandon all hope just yet. Instead, consider the possibility of a few simple, yet brilliantly sly, sartorial changes.
In an interview with style expert, Elin Mai, Daniel Coughlin's article "How to Dress to Impress with IBS," outlines many exceptional ways in which men and women can incorporate subtle wardrobe changes to stay comfortably fashionable. (Sorry boys, this is mostly for the ladies.)
First and foremost, remember that with IBS, comfort and health go hand-in-hand. Constricting fabrics and undergarments can not only cause abdominal and gastrointestinal problems, but also make existing discomfort worse. Thus, avoid shapewear and instead, run quickly towards elastic waists. Before you protest with cries of geriatric concerns, remember that many pants, skirts, and shorts can be found with seemingly unidentifiable stretchy magic at the waistline. If bloating has you hiding your apparent bun-in-the-oven, consider layers and flowing fabrics. Replace that well-intentioned moo-moo with a stylishly cute kimono or over-sized cardigan over a fitted outfit. Prints and patterns are your friend. Do not fear the colourful flowers, straight-line geometrics, and bright stripes -simply know which style suits your shape. Floral prints are always a quick way to hide your discomfort in a beautifully trendy way -especially during springtime. And, ultimately, if your clothes fail you, remember: accessories, accessories, accessories.
Whatever you decide, new clothes or old, shapewear or flowy layers, Dior or the local thrift shop, remember that it is possible; you can retain some semblance of style while suffering from IBS, and, most importantly, you are not alone. Experts abound, friends and family offer comfortable shoulders to lean on, and I will be here, spurting useful, and sometimes irrelevant, anecdotal knowledge that you can choose to interpret and use for your own personal use or simply ignore. Either way, support is out there, for we are many.
This article represents the opinions, thoughts, and experiences of the author; none of this content has been paid for by any advertiser. The IrritableBowelSyndrome.net team does not recommend or endorse any products or treatments discussed herein. Learn more about how we maintain editorial integrity
here
.

Community Poll
Do you have difficulties with setting boundaries and saying no?