Research Opportunity From University of Pennsylvania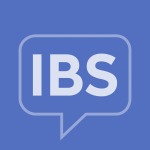 By Editorial Team

·

February 19, 2018
We would like to invite you to participate in an anonymous research study on the relationship between various symptoms of IBS, including fecal incontinence (FI), and quality of life. It is incredible, but true, that there is very little good scientific research done on the prevalence of fecal incontinence in IBS, when it's obviously such a huge issue for so many people.
When I get asked "What percent of people with IBS actually experience incontinence?" the answer is – "We don't actually know." That's unacceptable. Most of the (very few) studies that have been done on this topic have had backwards logic. For example, one study looked at post-partum women with perineal injury and found that those with a history of IBS were more likely to develop incontinence post-partum. Other studies have looked at groups of patients reporting FI at tertiary care medical centers and then broken down the percent of those folks with IBS versus other problems like inflammatory bowel disease. You can see that neither of those designs can answer the simple, but crucial question – how many people with IBS develop FI, with what frequency, and how does it impact quality of life? We're trying hard to figure that out. We really want this study to be as robust and representative as possibly, which is why we're reaching out to every on-line forum we can find to allow as many people with IBS as possible to weigh in and be counted.
The purpose of this research is to assess how IBS symptoms affect quality of life, and to try to determine how many people with IBS have ever experienced fecal incontinence (accidentally passing solid or liquid stool). If you would like to take part, you will be asked to provide basic demographic information (but NOT your name, address, email or any other identifying information – so you won't be personally identifiable and the data will all be anonymous) and to complete a series of questionnaires to confirm your IBS diagnosis, as well as to assess your current levels of symptom severity, whether you've experienced incontinence, if you told your doctor about it, your thoughts about your symptoms and your quality of life. The surveys will be administered online via Qualtrics' secure servers. At any time, you may skip questions you do not wish to answer.
If you have any questions at all, please feel free to email the study coordinator at HuntLabUpenn@gmail.com.
If you'd like to complete the study now, click here.
This study has been IRB approved and is US-based.