Living with IBS isn't easy. Managing symptoms requires a lot of effort leaving little time and energy to focus on self-care activities that will improve symptoms and help you relax. Because you deserve a little pick-me-up, this holiday season, we're teaming up with ChronicAllyBox.com to giveaway one ChronicAlly Box to two lucky community members! What's in the box you ask? And how can it help you relax?
In the box, you can expect 3-6 full sized health and beauty pick-me-up products! Each individual product is your ally and is geared towards self-care, so it not only allows you to save time and energy, but your health and beauty routine is made better and easier.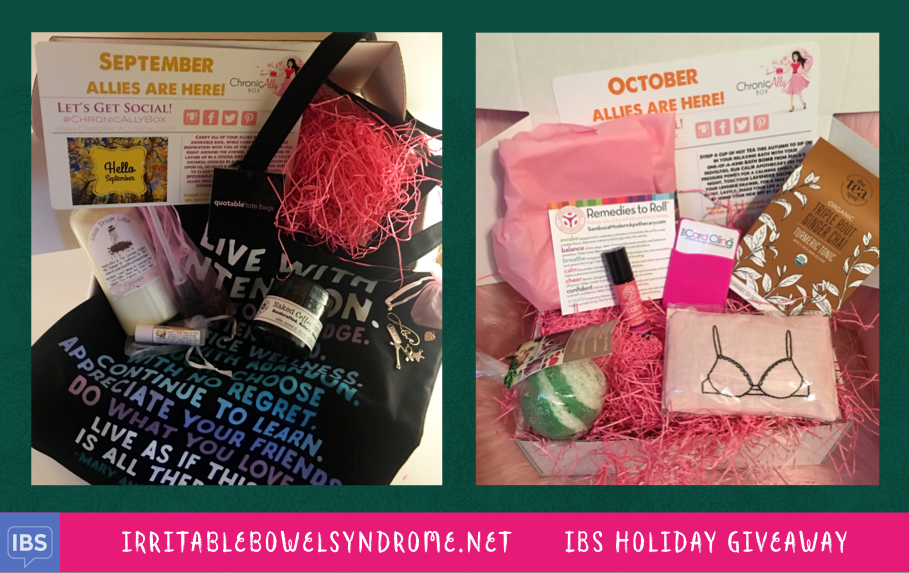 Enter to win
For a chance to win our IBS Holiday Giveaway:
Make sure you are registered and logged in on IrritableBowelSyndrome.net
Scroll down and click on "Join the Conversation! Members can add a comment to this article."
Tell us: How do you cope with stress and IBS around the holidays?
Giveaway ends on on December 22, 2017 11:59:59 PM ET. Two winners will be notified via email and in the comment thread below. Winners have 48 hours to claim their prize before alternate winners will be selected. For more information, please read our Terms and Conditions. Good luck!