IBS is Unpredictable and Stressful
We surveyed people with IBS to better understand what it is like to live with a chronic condition that can be unpredictable, difficult to manage, and requires restrictive diets. The emotional toll of IBS is also a trigger for symptoms, which can lead to a vicious cycle.
Treatments & medications
Less than half of people surveyed have ever tried a prescription IBS medication. This is mostly because of a lack of recommendation from a healthcare provider, in addition to concerns over potential side effects.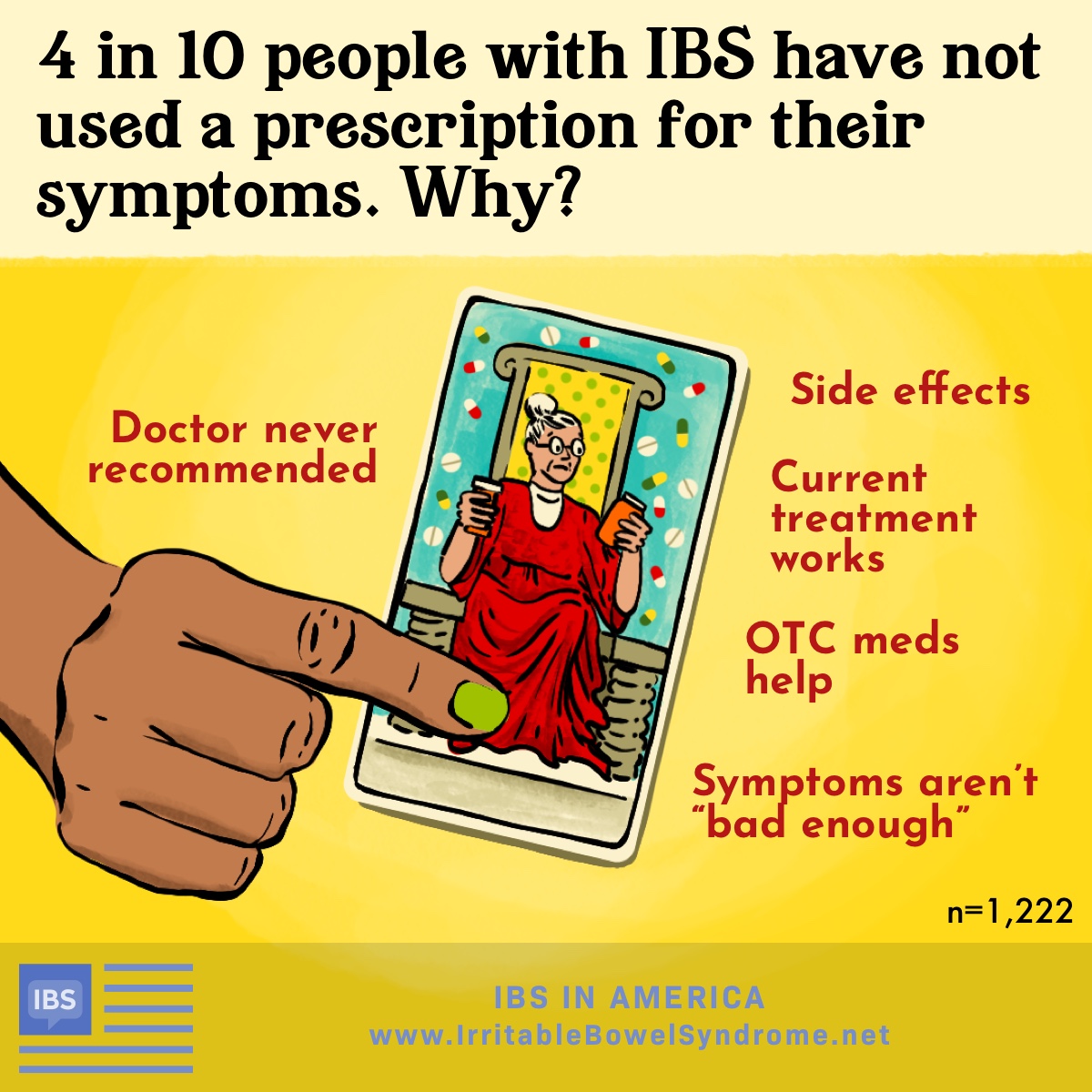 Out of control
Almost all IBS patients do not feel their current treatment plan controls their IBS symptoms. Only 7 percent say their IBS is controlled. Many people choose alternative therapies, like probiotics and diet.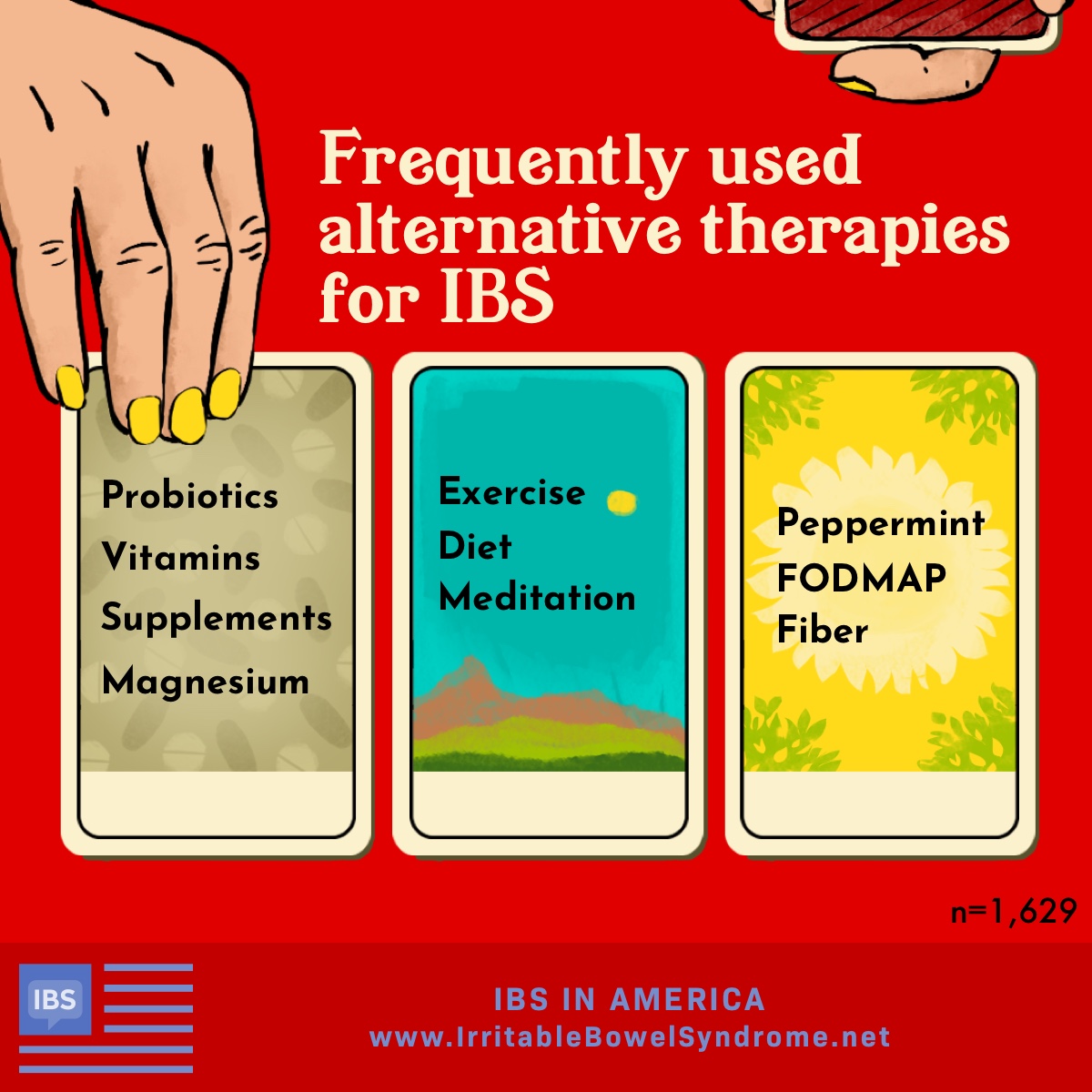 IBS is unpredictable
People are constantly reminded of their IBS diagnosis when they go out to eat, travel, socialize, work, attend school, and more. That's because it's hard to guess when symptoms will strike. Not all triggers are alike, and they can change over time.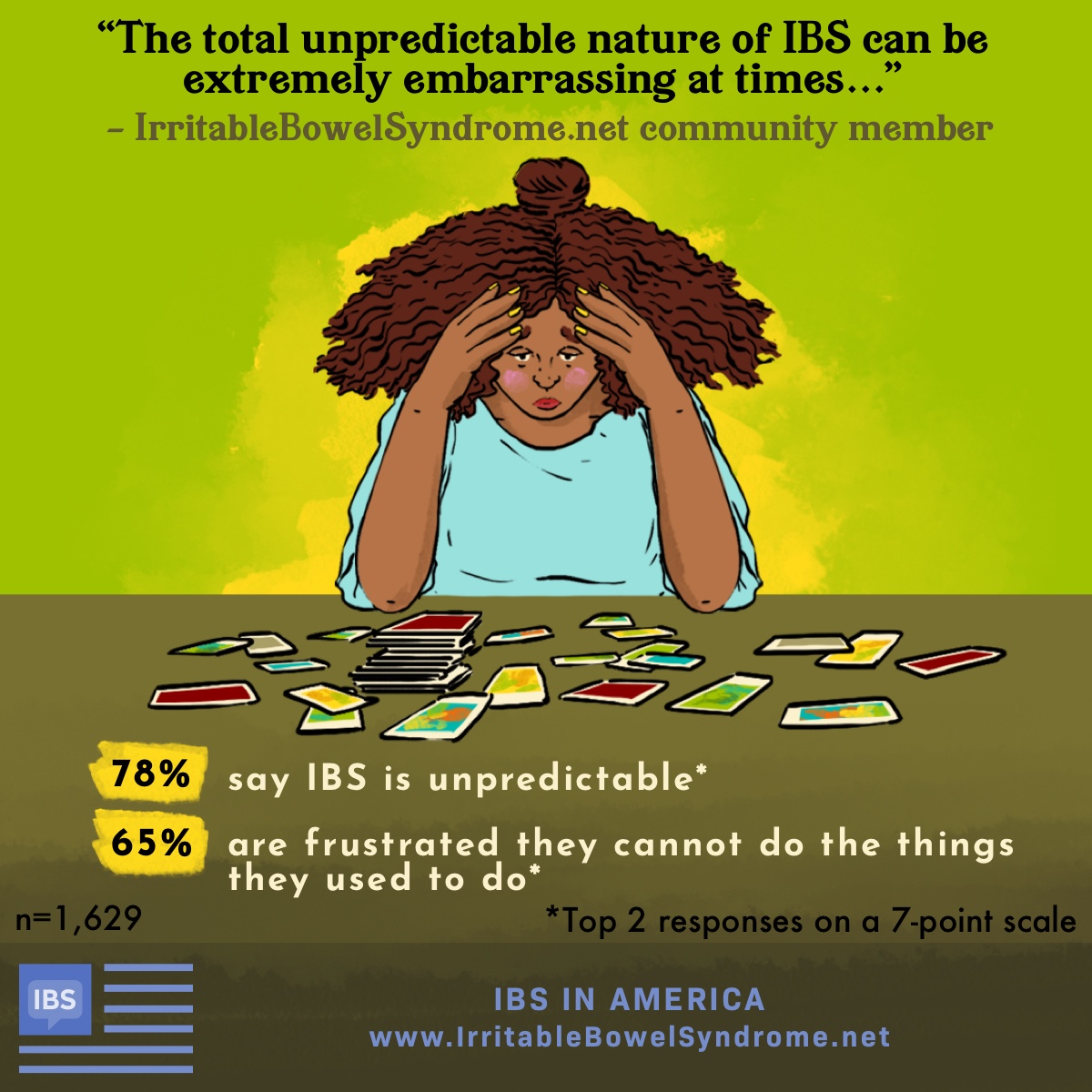 Stress, anxiety & panic
Nearly half of people surveyed with IBS also have an anxiety or panic disorder. This number is not surprising to a person living with the condition. IBS breeds stress, and stress feeds IBS.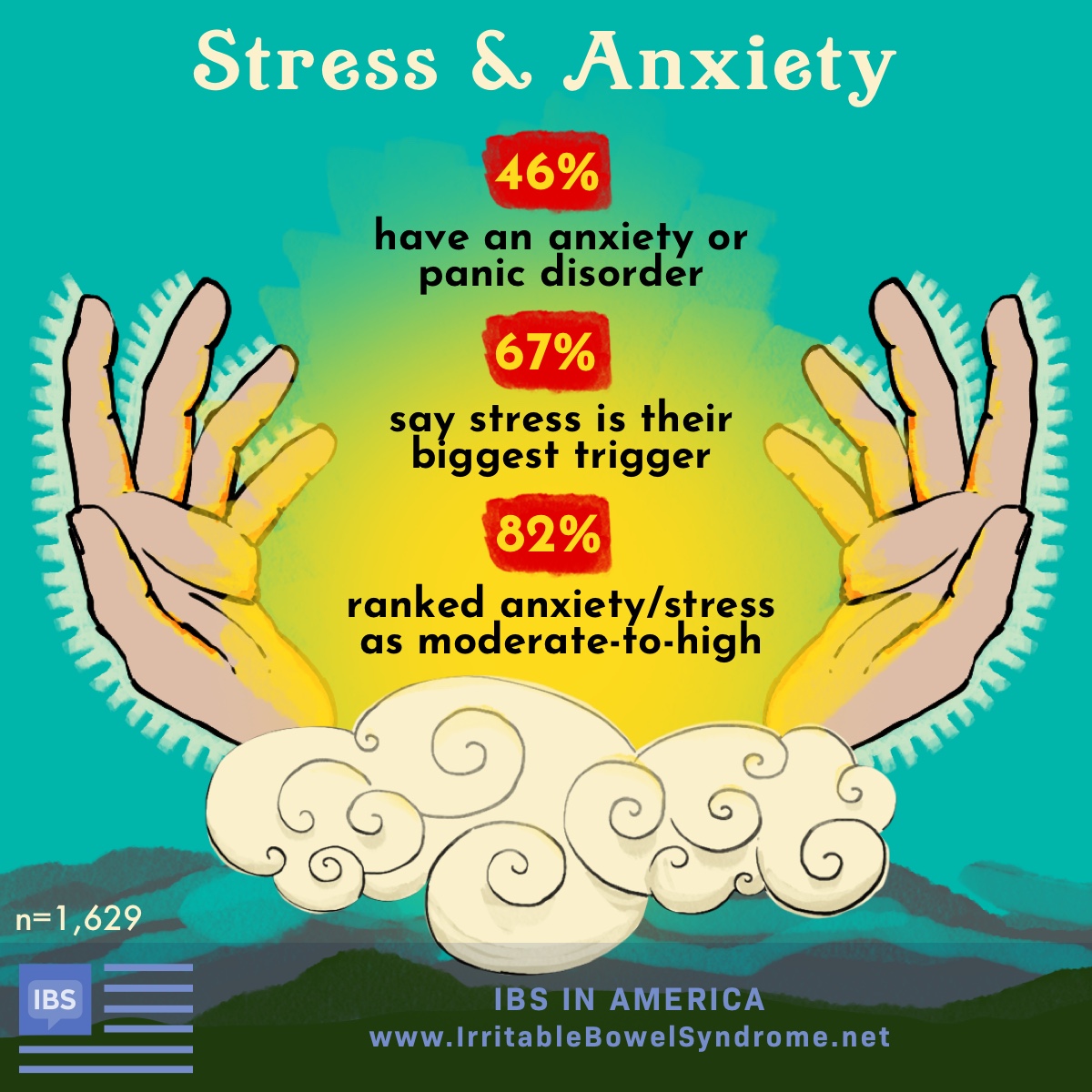 Top symptoms
Although every person is different, people who took the IBS survey found common ground on some of the top symptoms, including abdominal pain and cramps.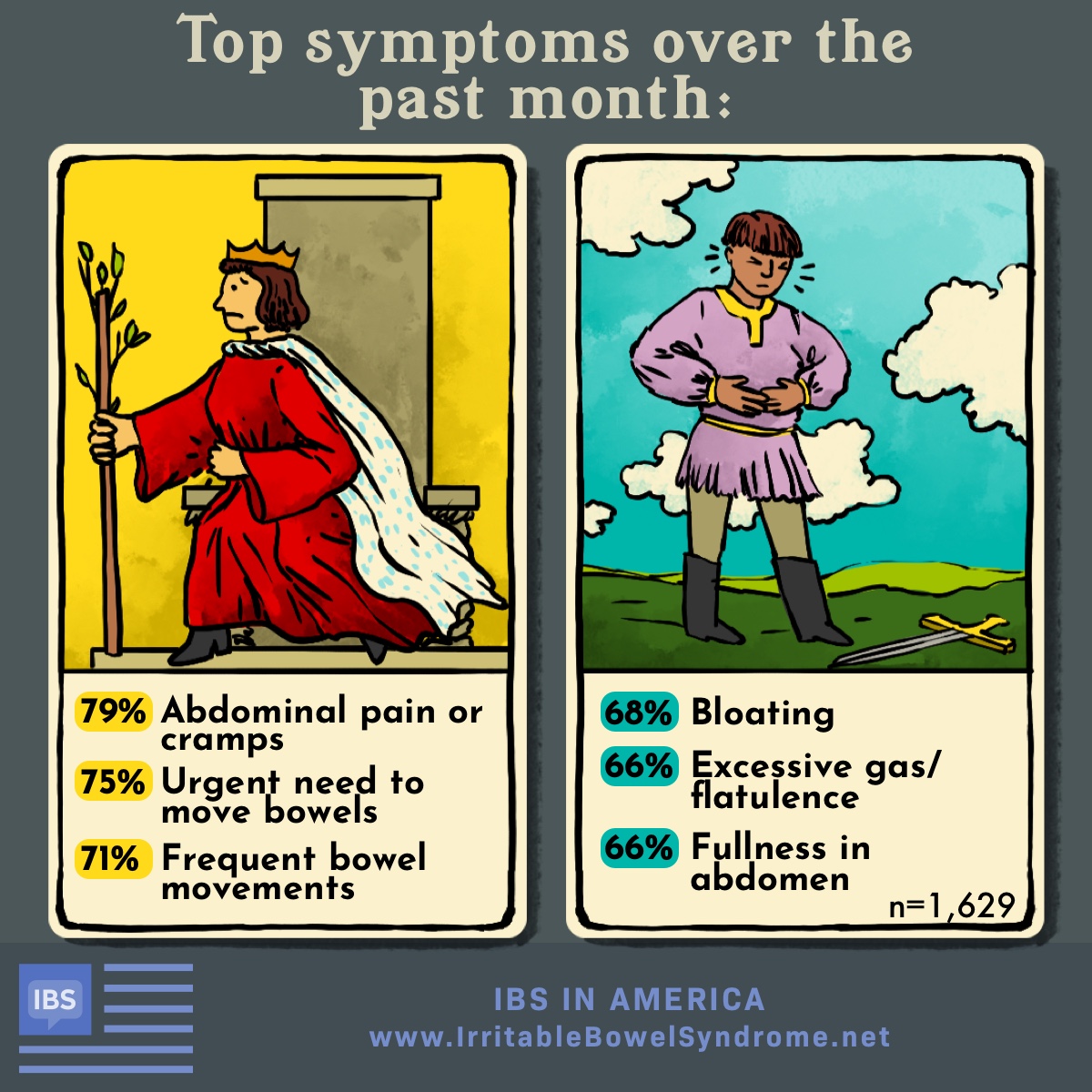 The IBS in America 2019 survey was conducted online from July through September of 2019. Of the 1,629 people who completed the survey, 41 percent have IBS-D, 41 percent have IBS-M/A, and 14 percent have IBS-C.

Community Poll
Have you taken our IBS In America Survey yet?